Marriage/Couples Retreat
From my friend and CEO of Og Mandino, Dave Blanchard
Having had personal experience with Dave and Ramona at the cabin, I cannot recommend this highly enough. If you have the means to go, it will be a wonderful experience. Only 5 spots.
It has been almost 3 years since the last time we hosted our premiere event for married couples. After quickly filling up the 5 spots for our last event in a matter of weeks, we realized we couldn't hold out for long before scheduling the next one. In response to the tremendous demand following our last Couples Retreat, we are excited to announce that Dave and Ramona will be hosting the next Couples Retreat coming up at the end of January 2015.
This experience is so rare and unlike anything out there. We have served over 100 powerhouse couples with an experience and coaching that permeates every level of work, life, and love. We have dedicated this event to assist you in enhancing and transforming your relationship into a powerful and deep partnership. Learn the secrets and foundational principles that foster a new level of love and keep a partnership strong and vibrant. These principles can enhance, build, and strengthen you now and through the long term.
This is not couples therapy or marriage counseling…simply put, this is a life-changing experience! Moreover, we have found it is one that you will be talking about and referencing for the rest of your life.
Please read a few words from two of the couples that joined us for our last event…
The Couples Retreat was quite honestly life changing. It was truly one of the best things we have ever done together. We have always considered our relationship to be strong and loving. However, following the retreat we now have a renewed happiness, peace, and clarity around us and the partnership we share. We cannot thank Dave and Ramona enough for providing this opportunity, which has given us such enrichment. Words can't express how fortunate we feel to have been given the chance to attend this remarkable event.
Julie and Bernie- South Carolina
Where do we start…. "Wow" is a word that first comes to mind. What an incredible couples retreat we experienced. As my wife says, "the greatest trip we have ever taken". At first, we weren't sure it would be for us. We already had what we thought was an incredible marriage of 26 years and weren't sure we wanted to spend 3 days in "therapy". But it looked fun and every marriage can always use some strengthening, right? So we signed up and took the plunge.
The cabin at Bear Lake is beautiful and breathtaking. The moment you walk in you feel something special. Over the course of the next few days we were blessed with life changing experiences. From the ATV rides, Skiing on the Lake, movies on the couch, late night fire in the mountains with just the guys, spa night with the girls, to one on one time with Dave, our lives changed. What we thought was a great marriage, could become so much more. Our eyes were opened like never before. We left Bear Lake wanting to be better husbands, wives, fathers, and mothers. We were given the tool set to do so.
Eric and Inger-Arizona
Our next Couples Retreat will be January 28th – February 1st, 2015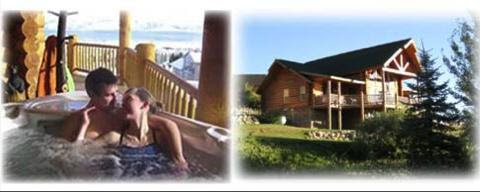 If you would you like to visit with Dave or Ramona for a few moments before making this decision or to get more information please call 1-800-701-2394. (Please let Dave or Paul know that I (Dawn) referred you to this event)
If you are ready…
This event is limited to 5 couples and the investment is only $2,995 per couple. Get to the Salt Lake City Airport and everything else is included. Call today for payment options!
We look forward to serving you,
Paul Blanchard
Executive Director
Intentional Creation – The Business of Life
The Official Og Mandino Company